Sexual Assault Kit Initiative (SAKI) Grantee

City of Akron (Ohio)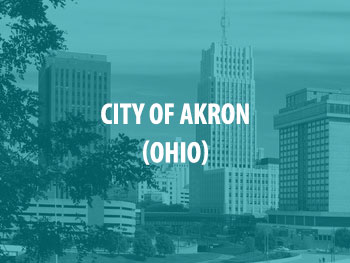 The City of Akron has received over $5 million in SAKI funding from the Bureau of Justice Assistance (BJA) since FY2018. Their initial FY2018 award of $991,582 is being utilized to fund the investigation and prosecution of cold case sexual assaults under SAKI. Specifically, the Akron Police Department is using this award to handle a large caseload that has resulted from testing 1,822 sexual assault kits at the Ohio Bureau of Criminal Investigation laboratory. The City of Akron Police Department has hired additional personnel involved in sexual assault response and implemented a case management system database, as well as advanced technology, to increase the efficiency of investigations.
In FY2019, BJA granted the City of Akron $1,980,292 to expand on their initial SAKI award. The funding is being utilized to train the Akron Police Department Investigative Division about trauma-informed investigative practices; use research and evaluation to inform planning, protocol implementation, and practice; and develop a trauma-informed community approach to sexual assault cases in Summit County. Funding is also being used to support several key staff members on the SAKI project, including—but not limited to—a prosecutor, a paralegal, and four victim advocates.
In FY2020, the City of Akron received an additional $150,000 to conduct advanced DNA testing and research to identify cold case sexual assault suspects whose identity is not yet known. The funding will also be utilized to continue the trauma-informed, victim-centered investigation and prosecution of cases that were identified in previous SAKI awards.
In FY2021, the City of Akron was awarded an additional $2,002,676 in SAKI funding to continue funding established personnel on the Akron SAKI working group; these personnel include investigators, administrative assistants, a victim advocate, and a prosecutor. Additionally, the site will continue efforts to change culture and community relations, support state laboratory efforts to evaluate samples for advanced DNA testing, support victims and witnesses associated with cases and trials, and train practitioners.
For more information on the specific SAKI awards for this site, see the table below.
City of Akron Funding
| Year | Amount | Purpose Area |
| --- | --- | --- |
| FY2018 | $991,582 | Investigation and Prosecution of Cold Case Sexual Assaults |
| FY2019 | $1,980,292 | Comprehensive Approach to Unsubmitted Sexual Assault Kits |
| FY2020 | $150,000 | Investigation and Prosecution of Cold Case Sexual Assaults |
| FY2021 | $2,002,676 | Comprehensive Approach to Unsubmitted Sexual Assault Kits |
Please direct all media inquiries to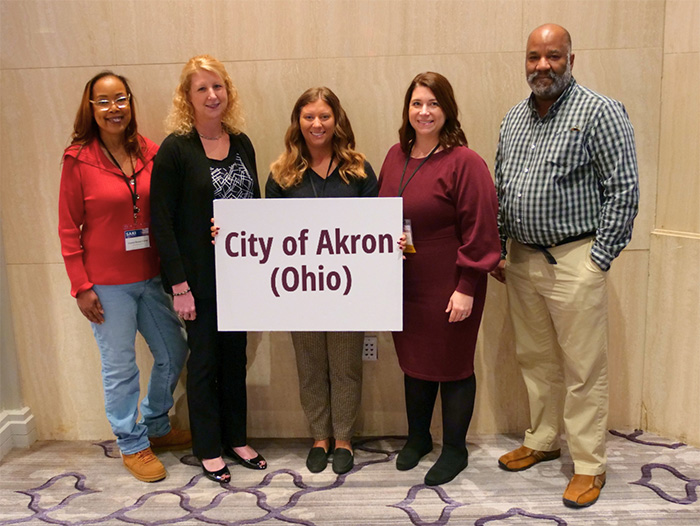 News and Events
Akron bartender accused of sexually assaulting several customers takes plea deal
— Akron Beacon Journal, Jun 7, 2023
"An Akron bartender accused of sexually assaulting several of his customers recently accepted a plea deal rather than take his case to trial. Kevin Suhoza, 49, pleaded guilty to three counts of sexual battery, a third-degree felony, in Summit County Common Pleas Court. Suhoza is among several people charged based on the work of the Akron Sexual Assault Kit Initiative (ASAKI), which is reinvestigating cold rape cases that have DNA evidence from the past 20 years."
Akron Police arrest suspected serial rapist
— News 5 Cleveland, Apr 4, 2023
"New Orleans City Council has unanimously approved an agreement that will clear the state's sexual assault kit backlog within the next two years. The Cooperative Endeavor Agreement (CEA) is the result of District B Councilmember Lesli Harris' push to include $3 million in the annual budget, specifically to eliminate the backlog of kits and other unprocessed DNA evidence from New Orleans crimes."
Akron man sentenced to life in prison for raping woman in 2019; initiative led to arrest
— Beacon Journal Staff, Dec 9, 2021
Testing of a previously unsubmitted SAKI by Akron's Sexual Assault Kit Initiative leads to an Akron man was sentenced to life in prison this week for raping a woman in 2019.
Former bartender charged with 4 Akron area rapes that date back about 20 years
— Bob Jones, News 5 Cleveland, Jun 1, 2021
DNA evidence leads to arrest of former bartender in four sexual assaults' from the early 2000s.
Akron police receive more funding to investigate sexual assault cold cases using genealogy testing
— Kaylyn Hlavaty, News 5 Cleveland, Dec 8, 2020
The Akron Police Department's Sexual Assault Kit Initiative Unit will use newly-granted funds from the National Sexual Assault Kit Initiative to conduct genetic genealogy testing on sexual assault cold cases, if approved by city council.
Rapist sentenced, survivor gets justice nearly 18 years after brutal Akron attack
— Bob Jones, News 5 Cleveland, Oct 16, 2020
The case went unsolved for many years, but a DNA sample in the CODIS database ultimately linked the already imprisoned Keys to the Akron attack. He has been sentenced to 21 years in prison for the 2002 sexual assault.
Summit prosecutor urges community to 'Start By Believing' rape victims
— Stephanie Warsmith, Beacon Journal, Apr 3, 2020
Akron's Sexual Assault Kit Initiative (SAKI) began a social media campaign to commemorate SAAM. "Our hope is that when other victims/survivors see how diligently the SAKI unit is working to improve our responses to victims/survivors of sexual assault, many more will find the strength and courage to report their victimization," Summit County Prosecutor Sherri Bevan Walsh stated.
New Akron police unit delves into 20 years of unsolved rapes
— Amanda Garrett, Akron Beacon Journal, Jun 22, 2019
Akron SAKI has reinvestigated 41 sexual assault cases and have brought charges against three suspects including one serial rapist.
Event features documentary, experts on untested rape kits
— Amanda Garrett, Akron Beacon Journal, Jun 11, 2019
The Akron Beacon Journal and the Akron, OH SAKI site will be hosting a showing of "I Am Evidence" followed by a panel discussion with the detectives from the Akron SAKI site and their victim advocate partners.
DNA links Akron man to four rapes since 2011, police say
— Robin Goist, Cleveland.com, May 31, 2019
The Sexual Assault Kit Initiative detectives received DNA profile matches for a suspect on four rape cases dating to Jan. 17, 2011 and have now charged him with six counts of rape and various other charges.
New Akron detective unit revisits unsolved sex crimes
— Amanda Garrett, Akron Beacon Journal, Mar 1, 2019
The Akron Sexual Assault Initiative (ASAKI) held their first multi-disciplinary team meting to discuss cold case sexual assaults that are associated with previously unsubmitted sexual assault kits.