Sexual Assault Kit Initiative (SAKI) Grantee

City of Albuquerque (New Mexico)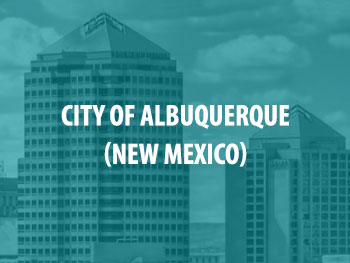 SAKI awarded the City of Albuquerque - Police Department a $2,499,796 grant to help the city with testing more than 5,000 sexual assault kits. In addition to the testing of sexual assault kits, the department plans to use the grant money to follow up on investigative leads, strengthen victim services through victim notification, and prosecute eligible cases.
Please direct all media inquiries to:
News and Events
Editorial: NM is closer to ensuring rape victims get justice
— Albuqurque Journal Editorial Board, The Albuqurque Journal, Dec 26, 2018
Albuquerque is working towards submitting all of their previously unsubmitted sexual assault kits.
Mayor: Albuquerque has cleared half its rape kit backlog
— KANW 89.3, Dec 17, 2018
Albuquerque police have submitted 2,900 of their previously unsubmitted sexual assault kits to their city's crime laboratory, cutting their number of previously unsubmitted sexual assault kits in half.
Albuquerque makes progress on rape kit backlog
— The Associated Press, The Durango Herald, Aug 20, 2018
The city of Albuquerque has tested 1,050 of 4,543 unprocessed sexual assault evidence kits as of the end of July.
Grants awarded to begin processing rape kits
— Ryan Boetel, Albuquerque, Oct 2, 2017
The City of Albuquerque received two grants to address thousands of untested rape kits, including $2.5 million through the Bureau of Justice Assistance's National Sexual Assault Kit Initiative.