Sexual Assault Kit Initiative (SAKI) Grantee

Allegheny County (Pennsylvania)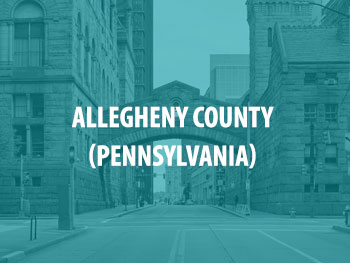 SAKI awarded the Allegheny County Police (ACP) a FY2019 grant of $493,227 to standardize sexual assault investigation in Allegheny County and to ensure a victim-centered approach. ACP will work with fellow multidisciplinary team members—including the Allegheny County Office of the Medical Examiner, Allegheny County District Attorney's Office, and Pittsburgh Action Against Rape and Center for Victims. ACP plans to complete a county-wide inventory of all sexual assault kits (SAKs) and create a sexual assault case database to strengthen sexual assault response and data reporting, as well as to create a transparent process for SAK testing and engaging survivors.
For more information on the specific SAKI awards for this site, see the table below.
Allegheny County Funding
| Year | Amount | Purpose Area |
| --- | --- | --- |
| FY2019 | $493,227 | SAKI for Small Agencies |