Sexual Assault Kit Initiative (SAKI) Grantee

City of Austin (Texas)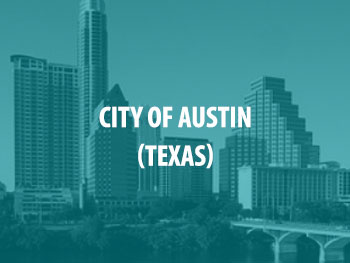 In FY2017, City of Austin was awarded their initial SAKI grant for $2 million; the department has been using these funds to work through an inventory of more than 3,700 untested sexual assault kits. Additionally, the grant money has been used to support new staff members in the department—including a SAKI victim services counselor, paralegal, and sexual assault investigators.
In FY2018, the City of Austin received their second SAKI award in the amount of $1 million to continue the work initiated under their FY2017 grant. This continued work includes—but is not limited to—supporting sexual assault victims; ensuring adequate investigative, prosecutorial, and victim services staffing; improving policies and practices related to sexual assault response reform; and increasing public awareness of sexual assault.
As of 2020, the City of Austin has implemented various victim-centered resources, including adding soft interview rooms at the Austin Police Department and launching their own SAKI website with information about how to contact city personnel.
For more information on the specific SAKI awards for this site, see the table below.
City of Austin Funding
| Year | Amount | Purpose Area |
| --- | --- | --- |
| FY2017 | $2,000,000 | Comprehensive Approach to Unsubmitted Sexual Assault Kits |
| FY2018 | $1,000,000 | Comprehensive Approach to Unsubmitted Sexual Assault Kits |
Please direct all media inquiries to:
News and Events
APD receives grant to speed up rape kit testing processes
— Bridger Spencer, FOx 7, Jun 27, 2019
Austin PD is using thier SAKI funds to complete and expedite the CODIS review process for their previously unsubmitted SAKs that have been submitted through their previous grant.
Austin Police Department Finishes Testing Sexual Assault Evidence Kits Stuck in Backlog For Years
— Audrey McGlinchy, KUT 90.5, Nov 2, 2018
Austin Police Department has completed testing on the thousands of previously unsubmitted sexual assualt kits that sat on their shelves since the 1990s.
Officials: All backlogged sex assault kits have been sent for testing
— Katie Hall, Austin American-Statesman, Apr 7, 2018
To eliminate their backlog of previously unsubmitted sexual assault kits, the Austin Police Department has now sent nearly 4,300 SAKs to a private crime laboratory for testing.