Sexual Assault Kit Initiative (SAKI) Grantee

Charlotte-Mecklenburg Police Department (North Carolina)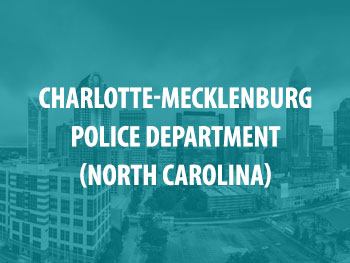 SAKI awarded the Charlotte-Mecklenburg Police Department (CMPD) a grant in the amount of $1.1 million, which it will use to submit 300 SAKs to a private lab for testing and update its current property/lab management information system. The department will also use the funds to designate a full-time DNA criminalist, two part-time police officers, a full-time sexual assault advocate, and a full-time site coordinator.
CMPD received an additional $837,342 in funding in 2017, which will run through the end of September 2020. Part of the additional funding will be used to send more than 500 partially tested kits to an accredited lab and to hire a former assistant district attorney to help in preparing the cases for prosecution.
Please direct all media inquiries to:
News and Events
DNA Testing Nabs Suspect Sex Offender Linked To Rape Cold Case
— Kimberly Johnson, Patch, Nov 29, 2018
DNA evidence from a previously unsubmitted sexual assault kit tested under SAKI funds led to an arrest in a 23 year old cold case in Charlotte, NC.
The Defenders: Cold case unit investigating serial rape case
— Michelle Boudin, Mitzi Morris, WCNC, Nov 9, 2018
Charlotte-Mecklenburg Police Department's cold case unit, is hopeful that they can use new DNA technology and previously collected DNA evidence to solve a serial rape case that included 17 sexual assaults from 1990 - 1999 in the Charlotte-Mecklenburg area.
CMPD cold case unit arrests suspect in 1992 rape case
— WSOC TV, Oct 30, 2018
DNA from a previously submitted sexual assault kit led CMPD to arrest a suspect in a case from 1992.
DNA Testing Leads To Arrest Made In 26-Year-Old Sex Assault Case
— Kimberly Johnson, Charlotte Patch, Apr 13, 2018
The Charlotte-Mecklenburg Police Department has made an arrest in a 26-year-old sexual assault case after testing a previously unsubmitted sexual assault kit.
CMPD charges sex offender with raping 2 teen girls in 1990, 1994
— Mark Becker, wsoctv.com, Mar 7, 2018
With the help of DNA evidence, Charlotte-Mecklenburg police department arrested a registered sex offender for the rape of two girls in 1990 and 1994.
CMPD to get more resources to solve sex crimes
— Joe Bruno, WSOCTV, Feb 9, 2017
The Charlotte-Mecklenburg Police Department is making strides to outsource sexual assault kit testing by entering into a new contract with Sorenson Forensics LLC. The funds for this nearly $250,000 contract are provided through the 2016 Sexual Assault Kit Initiative grant from the Department of Justice. Read the full story to learn more.
CMPD Making Strides on Backlog of Untested Rape Kits
— Medium, Jan 24, 2017
In 2014, the Charlotte-Mecklenburg Police Department began inventorying unsubmitted sexual assault kits. During this process, they discovered 1,000 SAKs and that they needed a better way of tracking these kits. So far results have been received from 188 kits, 54 of which yielded DNA profiles, and 13 CODIS hits. Find out more about the CMPD survivor-focused approach to case investigation by reading the full story.