Sexual Assault Kit Initiative (SAKI) Grantee

Dallas County (Texas)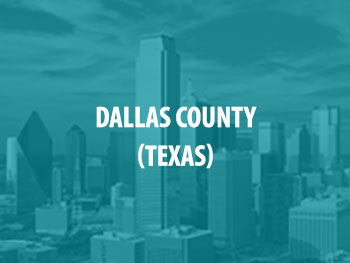 SAKI grant funds have helped Dallas County achieve their goals of testing approximately 4,000 sexual assault kits (SAKs); taking a victim-centered approach toward victim notification that includes immediate advocacy support from the police department, district attorney's office, and local crisis centers; investigating and prosecuting to the fullest extent any viable cases that are the result of SAK testing; and using lessons learned from their SAKI project to educate and provide support to other Dallas County agencies.
Initially funded in FY2015, Dallas County has used four SAKI awards totaling nearly $7 million to achieve several goals and milestones, including the following:
Indicted 7 homicide-related sexual assault cases; there have been a total of 107 various indictments since 2015.
Prosecuted numerous cases to final disposition, which have totaled 432 years and 13 life sentences.
Identified 79 serial sexual offenders who have sexually victimized a total of 325 women and children.
Prosecuted and sentenced Roy Gutierrez to life in prison; Gutierrez is responsible for the aggravated sexual assault of at least four women.
Traveled to at least eight different states for victim notifications, case investigations, and witness interviews.
Completed the investigation and indictment of a 30-year-old homicide sexual assault case.
Used Forensic Genetic Genealogy analysis in 2020 to identify a serial sexual offender with Dallas cases from the 1980's; this case is the first of its kind to be solved in this manner in Dallas County.
In FY2021, Dallas County received an additional $2,443,081 in SAKI funding to employ additional personnel—including two investigators, two prosecutors, a victim advocate, and a site coordinator—to ensure survivors' needs are met throughout the notification and criminal justice processes. Dallas County will also be utilizing this funding to maintain their SAKI Task Force, which partners the lead agency (Dallas County Prosecutor's Office) with the Dallas County sexual assault response team. Additionally, funding will be utilized for Forensic Genetic Genealogy, when applicable.
For more information on the specific SAKI awards for this site, see the table below.
Dallas County Funding
| Year | Amount | Purpose Area |
| --- | --- | --- |
| FY2015 | $1,599,170 | Comprehensive Approach to Unsubmitted Sexual Assault Kits |
| FY2016 - supplemental award | $1,000,000 | Comprehensive Approach to Unsubmitted Sexual Assault Kits |
| FY2018 | $1,830,000 | Investigation and Prosecution of Cold Case Sexual Assaults |
| FY2021 | $2,443,081 | Comprehensive Approach to Unsubmitted Sexual Assault Kits |
Please direct all media inquiries to:
To learn more about Dallas County's progress, read the following news and events.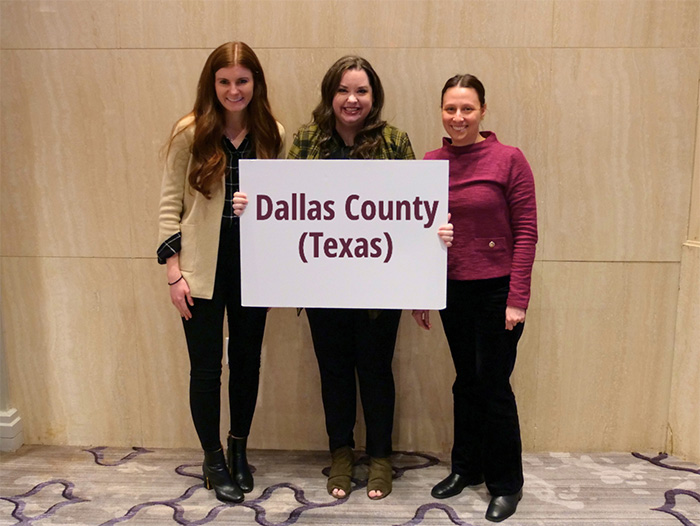 News and Events
Dallas Police Make Arrest In 38 Year Old Capital Murder Cold Case due to new types of forensic testing techniques
— CBSDFW.com Staff, Feb 19, 2022
Nearly 38 years ago, 21-year-old Mary Jane Thompson was found dead behind a Dallas warehouse on Irving Boulevard. She had been sexually assaulted and murdered. Her assailant has remained at large ever since. In 2018, Dallas Police Cold Case Homicide Detective Noe Camacho reopened the case and worked with the Dallas County DA Sexual Assault Kit Initiative (SAKI) team on new types of forensic testing techniques. On February 18, 2022, 60-year-old Dallas man Edward Morgan was arrested and charged with the 1984 capital murder of Ms. Thompson.
Demanding justice: For 36 years, a woman sought her rapist
— The Dallas Morning News, Sep 6, 2021
FGG used to convict serial rapist who confessed to at least 30 rapes in the Dallas area.
Serial rapist identified through genetic genealogy DNA testing gets 4 life sentences
— Dallas County District Attorney's Office, Aug 27, 2021
A 75-year-old serial rapist who was identified more than 30 years after his crimes through genealogy DNA testing was sentenced to four life sentences on Friday, announced Dallas County Criminal District Attorney John Creuzot.
Serial killer gets three life sentences after he pleaded guilty to murder
— Dallas County District Attorney's Office, May 13, 2021
A 43-year-old serial killer who fled to Mexico in 2003 was sentenced Thursday to life in prison after he pleaded guilty to murder charges for the strangulations of three women thanks to the SAKI unit in Dallas County Texas.
A serial killing suspect is returned to Dallas after nearly 17 years on the run
— Faith Karimi, CNN, Jan 10, 2020
A serial killing suspect charged in the deaths of three women has been arrested and returned to Dallas after nearly 17 years on the run.
Sex offender arrested on murder charge after Highland Park victim dies 30 years later
— Tasha Tsiaperas, Dallas News, Jun 13, 2018
DNA testing funded by SAKI leads to the arrest of a serial sexual offender for the rape and strangulation of a Dallas woman.
Serial rape suspect gets 40 years in prison after backlogged rape kits tested
— Tasha Tsiaperas, Dallas News, Sep 1, 2017
A Dallas man has been sentenced to 40 years in prison for the rape of a woman over a decade ago. He has also been previously accused and convicted in at least 4 other rapes. To learn more about the positive work Dallas is doing to put these criminals behind bars, read the full article.
Dallas Man jailed on new rape charge after statute of limitations expired on old case
— Tasha Tsiaperas, Dallas News, Aug 10, 2017
Lee Marvin Banks has been arrested for a more recent rape, and has exonerated an innocent man who spent 12 years in jail for a rape he did not commit.
Years after her mom was killed beside her playpen, Dallas woman finds justice through Facebook
— Tasha Tsiaperas, Dallas News, May 30, 2017
Thanks to the efforts of a family and SAKI funds, a woman finds justice for her mother's rapist and murder. Victor Serrano was apprehended and charged for the 1996 murder and rape of Manuela Dominquez. To learn more about the efforts in Dallas, read the full article.
Dallas man gets life after cold case rape kit testing program leads to ID
— Tanya Eiserer, WFAA, Mar 3, 2017
A Dallas man was convicted to life in prison after being linked to five sexual assault cases since 2008. This is the first conviction resulting from Dallas efforts to test evidence from unsubmitted rape kits. "I'm sure he thought that no one would ever believe them, but ladies and gentleman of the jury you can believe them," prosecutor Amy Derrick said. Read the full story.
Rape survivor, exoneree credit testing of old DNA samples with solving cases
— Naheed Rajwani, Dallas News, Dec 15, 2016
Victims of rape and unlawful imprisonment gathered together in support of a bill that would renew the federal program that gives law enforcement agencies funding to test backlogged sexual assault kits. This bill would allow Dallas, Texas police to test SAKs that were collected from 1996 to 2011. Officials noted the importance in testing SAKs, especially to catch serial perpetrators. To learn more, read the full article.
Dallas police crack mystery of woman who was raped, strangled 24 years ago
— Tasha Tsiaperas, Dallas News, Nov 29, 2016
For 24 years, Dallas, Texas police had no answers as to who was responsible for the rape and murder of Shirley Baker Muhammad. Now, newly tested DNA evidence points to a 52-year-old man in prison for another victim's rape. This is the first success from Dallas' newly formed cold case unit within the Dallas Police Department. The cold case unit comprises a former homicide detective, two former robbery detectives, and a former crime scene analyst. The unit has been cataloging cases, many of which fall between 1995 and 2005, when crime scene analysts started keeping DNA evidence. More DNA hits are forthcoming. To learn more, read the full article.
Dallas County awarded $1,000,000 federal grant for sexual assault kit testing
— U.S. Attorney's Office, Oct 6, 2016
Dallas County, Texas has been awarded $1 million in grant funding to support a community-based approach to inventory and test backlogged, unsubmitted sexual assault kits. The funding also allows agencies to hire and assign personnel to investigate cold cases based on the results of testing the kits.
Dallas County DA's office gets $1.5 million grant to handle rape kit backlog
— Dallas Morning News, Sep 1, 2015

Grant funds expansion of Dallas DA Sexual Assault Unit
— WFFA, Jun 24, 2015