Sexual Assault Kit Initiative (SAKI) Grantee

Town of Davie (Florida)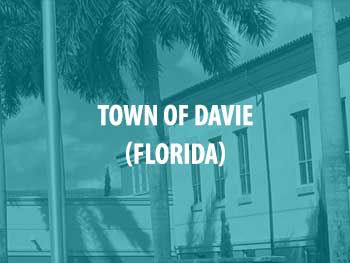 In FY2022, SAKI awarded the Town of Davie Police Department $600,000 to conduct an inventory of unsubmitted sexual assault kits (SAKs), enhance storage and retainment for SAKs, implement policy and practice change among personnel, and standardize a victim-notification protocol. Additionally, the department will construct a multidisciplinary team to ensure timely submission of SAKs for testing and employ detectives and victim advocates to conduct investigatory follow-up.
For more information on the specific SAKI award for this site, see the table below.
Town of Davie (Florida) Funding
| Year | Amount | Purpose Area |
| --- | --- | --- |
| FY2022 | $600,000 | Comprehensive Approach to Unsubmitted Sexual Assault Kits |