Sexual Assault Kit Initiative (SAKI) Grantee

City of Fresno (California)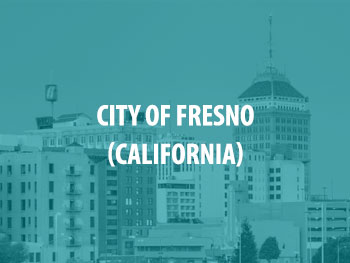 SAKI awarded the City of Fresno a $1-million grant in FY2018. The City of Fresno used these funds to create a Sexual Assault Cold Case Unit to investigate more than 350 sexual assault kits (SAKs), many of which returned DNA hits. Additionally, grant money was used to hire new staff to investigate these cold cases and move them through the criminal justice system to prosecution.
The City of Fresno received an additional $1 million in SAKI funds in FY2019 to continue work from their first grant. With this additional funding, they plan to provide advocacy services to victims of cold case sexual assaults and reduce violent crime within the community by investigating these crimes.
In FY2020, the City of Fresno received an additional $2,186,109 in SAKI funding to continue investigating cold case sexual assaults that were identified during previous SAKI awards. This latest round of funding will also be used to identify partially tested SAKs and submit those, along with secondary evidence, for DNA testing. Additionally, the City of Fresno plans to improve evidence handling and victim services with this funding.
In FY2021, the Fresno Police Department applied for assistance to address lawfully owed DNA under SAKI. The Fresno Police Department conducted a brief survey of state-registered sex and arson offenders, and detectives discovered that numerous registrants still lawfully owe their DNA. With additional FY2021 grant funding, the Fresno Police Department and Fresno County District Attorney's Office will collectively work to ensure all Fresno Police Department-related lawfully owed DNA is collected and uploaded to the Combined DNA Index System. This grant funding will provide sustainability and is the next logical step for the Fresno Police Department under the SAKI program.
For more information on the specific SAKI awards for this site, see the table below.
City of Fresno Funding
| Year | Amount | Purpose Area |
| --- | --- | --- |
| FY2018 | $1,000,000 | Investigation and Prosecution of Cold Case Sexual Assaults |
| FY2019 | $1,000,000 | Investigation and Prosecution of Cold Case Sexual Assaults |
| FY2020 | $2,186,109 | Comprehensive Approach to Unsubmitted Sexual Assault Kits |
| FY2021 | $1,000,000 | Expansion of DNA Databases to Assist with Sexual Assault Investigations and Prosecutions: Collection of Lawfully Owed DNA from Convicted Offenders and Arrestee DNA Collections |
Please direct all media inquiries to: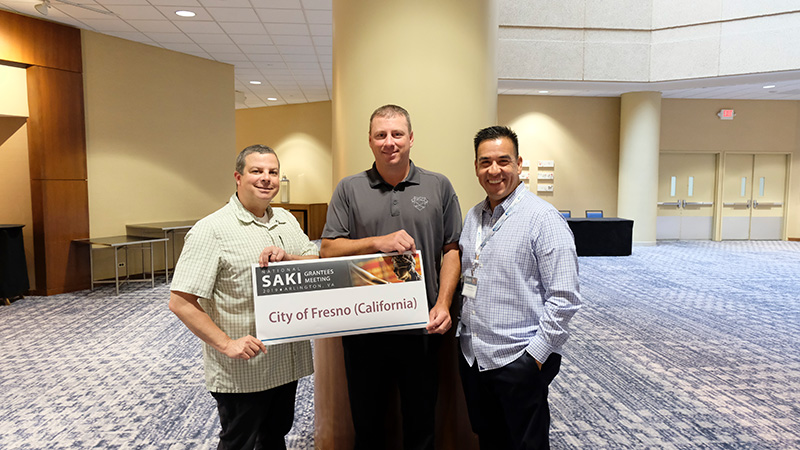 News and Events
$1 Million Dollar Federal Grant To Reduce Untested Sexual Assault Kits in Fresno
— George Hostetter, Observer, Nov 19, 2018
The Fresno Police Department has been awarded a $1 million SAKI grant to assist in testing previously unsubmitted sexual assault kits, investigate resulting cases and provide resources to survivors.