Sexual Assault Kit Initiative (SAKI) Grantee

Greenville Police Department (North Carolina)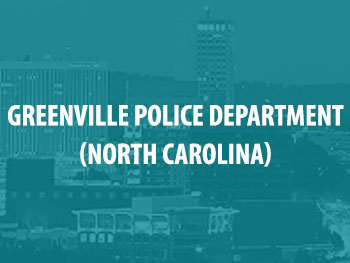 In FY2016, SAKI awarded the Greenville Police Department a grant in the amount of $219,496.52, which it used to test 312 unsubmitted sexual assault kits. The department also used the funds to designate a part-time coordinator; cover overtime pay for department personnel; purchase equipment and supplies; and pay for training, travel, and contracted services.
For more information on the specific SAKI awards for this site, see the table below.
Greenville Police Department Funding
| Year | Amount | Purpose Area |
| --- | --- | --- |
| FY2016 | $219,496 | Comprehensive Approach to Unsubmitted Sexual Assault Kits |
Please direct all media inquiries to:
News and Events
9 On Your Side investigates rape kit backlog in East
— Courtney Allen, WNCT9, Jan 29, 2019
Greenville, NC has testing 74 previously unsubmitted kits and has uploaded 21 cases into CODIS. Seven of those cases have been identified as offenders previously known to the police and two were identified as serial rapists offending the Greenville community.