Sexual Assault Kit Initiative (SAKI) Grantee

Kentucky State Attorney General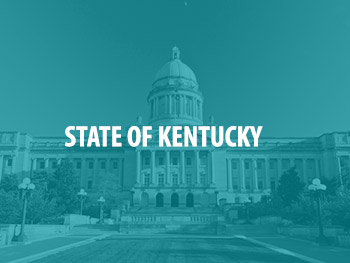 SAKI awarded the Kentucky Attorney General's Office (AG) a $2,998,090 grant; the AG will use the money to investigate and prosecute sexual assaults, offer services to victims throughout the criminal justice process, and establish an additional Kentucky State Police cold case unit.
Find out more information about Kentucky's efforts to address previously unsubmitted sexual assault kits.
Please direct all media inquiries to:
News and Events
New bill would allow rape victims to track assault kits online
— Makayla Ballman, Wave 3 News, Feb 5, 2019
A new bill proposed in 2019 legislative session would allow victims of sexual assault to track their sexual assault kits through the testing process in Kentucky.
I-Team: University of Louisville professor tracing origins of rape kit backlog, looking for solution
— Hilary Lake, WCPO Cincinnati, Oct 16, 2018
Kentucky is using research to better understand the factor's that created a backlog of 3,400 sexual assault kits in order to prevent it from happening again.
Rape kit testing leads to arrest of a Louisville man in 2005 youth case
— Matthew Glowicki, Louisville Courier Journal, Aug 30, 2018
The testing of sexual assault kits in Kentucky has linked a Louisville man already on the lifetime sex offender registry to the 2005 rape of a minor.
DNA Cracks 1993 Rape Cold Case
— LEX 18, Aug 9, 2018
DNA testing of unsubmitted sexual assault kits has linked a Lexington, KY man to a 1993 sexual assault.
BESHEAR TO CO-HOST TRAINING FOR NEARLY 20 STATES FOCUSED ON UN-SUBMITTED SEXUAL ASSAULT KITS
— BereaOnline.com, Aug 3, 2018
The SAKI TTA Team, in collaboration with the Kentucky State Attorney General's Office, hosted the 2018 Statewide Sexual Assault Reform in SAKI workshop bringing together approximately 20 statewide jurisdictions addressing sexual assault response reform.
How rape kits in Kentucky are processed
— Louisville Courier Journal, Jul 18, 2018
View this video to learn more about how rape kits are processed in Kentucky.
Man indicted in Louisville rape case from 1983 thanks to DNA testing
— Matthew Glowicki, Louisville Courier Journal, Jul 18, 2018
A Kentucky man already serving a 200-year prison sentence for rape has been linked through DNA testing to a 1983 rape.
Efforts to clear Kentucky's rape kit backlog appear to be working
— Mark Vanderhoff, WLKY, Jun 12, 2018
A draft report from Kentucky's research partner, the University of Louisville, finds law enforcement agencies in the state are submitting more evidence from sexual assault kits than previous years.
Renewed push to test rape kit DNA in Kentucky leads to two indictments
— WYMT News Staff, KY, Apr 27, 2018
After an audit several years ago revealed more than 3,000 unsubmitted SAKs, the Kentucky Attorney General's Office is making a renewed push to solve these cold cases. All 3,300 SAKs have now been tested and have led to two indictments so far.