Sexual Assault Kit Initiative (SAKI) Grantee

State of New Jersey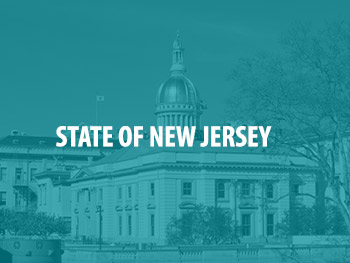 In FY2020, the New Jersey Department of Law & Public Safety received $918,058 in SAKI funding to assist with sexual assault cases—including active unresolved cases, as well as cold cases from 2003 or prior. The funding is being utilized for testing and/or retesting evidence items, budgeting for training and overtime, enhancing victim services, and paying for travel related to engagements with persons of interest. A full-time site coordinator has also been hired. Since 2003, the New Jersey State Police have been able to resolve 98% of cases that have sexual assault-related evidence available.
In FY2022, the State of New Jersey was awarded an additional $1.5 million of funding to continue the re-investigation and prosecution efforts on approximately 59 sexual assault and sexual-related homicides. Additionally, funding will be utilized to support personnel, training, investigative travel, enhanced victim services, and maintaining compliance with recommendations from the FBI's Violent Criminal Apprehension Program (ViCAP). Specifically, a significant amount of project funding will be used for advanced DNA testing methodologies, such as DNA phenotyping, forensic genetic genealogy, and kinship testing.
For more information on the specific SAKI awards for this site, see the table below.
State of New Jersey Funding
| Year | Amount | Purpose Area |
| --- | --- | --- |
| FY2020 | $918,058 | Investigation and Prosecution of Cold Case Sexual Assaults |
| FY2022 | $1,500,000 | Investigation and Prosecution of Cold Case Sexual Assaults |
Please direct all media inquiries to:
News and Events
Arrest made in 1996 sex assault of girl during home invasion, police say
— NJ.com, Sep 17, 2021
A man was charged this week with sexually assaulting a 10-year-old girl during a Jersey Shore home invasion 25 years ago after investigators used DNA evidence and FGG to identify the attacker, authorities said.