Sexual Assault Kit Initiative (SAKI) Grantee

Pima County (Arizona)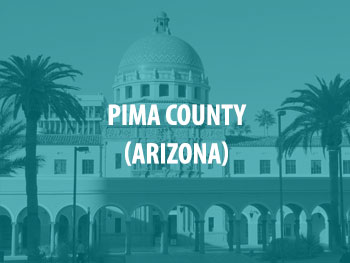 In FY2019, SAKI awarded Pima County a $2-million grant, which was used to complete the inventory of their untested sexual assault kits (SAKs) at the Pima County Sheriff's Department and 100% of all STR-inconclusive SAKs at the Tucson Police Department for advanced testing. Currently, the funding is being used to conduct familial DNA searches, forensic genealogy searches, and/or DNA phenotyping/ancestral analysis; these methods support successful suspect identification and prosecution. In addition, the funding is helping to improve victim-centered support by adding a dedicated prosecutor and two victim advocates for cold case resolution.
For more information on the specific SAKI awards for this site, see the table below.
Pima County Funding
| Year | Amount | Purpose Area |
| --- | --- | --- |
| FY2019 | $2,000,000 | Comprehensive Approach to Unsubmitted Sexual Assault Kits |
News and Events
Grant for sexual assault investigations in Pima County gives promising results
— https://www.kold.com/2020/12/19/grant-sexual-assault-investigations-pima-county-gives-promising-results/, Dec 19, 2020
In 2019, PCSD had an inventory of more than 350 boxes containing untested evidence from sexual assault cases- some even dating back to the 80s. Now, through the Sexual Assault Kit Initiative (SAKI), detectives have been able to find DNA on more than 200 box-kits. And out of those, 101 have yielded hits on an individual, either by name or crime.