Sexual Assault Kit Initiative (SAKI) Grantee

Texas Department of Public Safety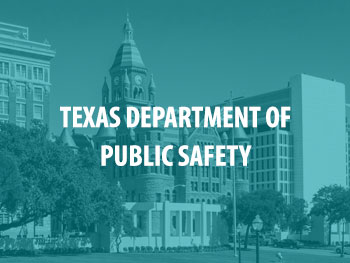 The Texas Department of Public Safety (DPS) was awarded two grants in FY2019, totaling nearly $2 million. The funding is being used in efforts to collect lawfully owed DNA samples from approximately 2,900 sex offenders and 1,000 felons, and to conduct follow-up casework. A full-time DNA collection coordinator has been hired to coordinate with Texas Rangers to assist with the most practical collection methods. Texas DPS will also be outsourcing DNA samples for forensic genetic genealogy testing.
Following are updates about Texas DPS's progress since the grants were awarded.
Hired a collection coordinator to implement a collection plan; a separate coordinator has begun following up on cold cases.
Has begun revising the initial collection plan to capture more lawfully owed DNA samples from a larger group of convicted felons
Has brought the first criminal charges in a cold case thanks to SAKI grant funding
For more information on the specific SAKI awards for this site, see the table below.
Texas Department of Public Safety Funding
| Year | Amount | Purpose Area |
| --- | --- | --- |
| FY2019 | $1,000,000 | Expansion of DNA Databases to Assist with Sexual Assault Investigations and Prosecutions: Collection of Lawfully Owed DNA from Convicted Offenders and Arrestee DNA Collections |
| FY2019 | $996,959 | Investigation and Prosecution of Cold Case Sexual Assaults |
News and Events
New Details Released in Unsolved Samuel Little Murders
— Texas Department of Public Safety, Dec 1, 2021
The Texas Rangers, the Federal Bureau of Investigation's Violent Criminal Apprehension Program and the United States Department of Justice are releasing new details in more than a dozen unsolved murders committed by serial killer Samuel ?Little, AKA Samuel ?McDowell, in hopes of bringing closure to these cases.
Sexual Assault Kit Initiative (SAKI) Program Featured on the Texas Ranger's Hall of Fame and Museum
— Texas Ranger's Hall of Fame and Museum, May 6, 2021
The Texas Ranger's Sexual Assault Kit Initiative (SAKI) Program was featured in the Texas Ranger's Hall of Fame and Museum. Click here to learn more!
Suspected Serial Rapist Pedro Samarrippas Arrested On U.S. Mexico Border, Detectives Seek Other Potential Victims
— CBS DFW, Mar 4, 2021
Detectives arrested alleged serial rapist in McAllen on two cold case sexual assault warrants based on DNA evidence.
Suspect indicted in 2019 murder of woman found dead in room at local hotel
— KWTX, Feb 24, 2021
Individual identified as a suspect in cold case homicide from 2019 through the state Sexual Assault Kit Initiative Program and advanced DNA analysis.
Texas DPS: DNA collection law helped solve hundreds of crimes in its first year
— Billy Gates, KXAN, Nov 13, 2020
The Krystal Jean Baker Act, which allows the collection of DNA samples from those charged with any of 24 different felonies and compares them with existing crime scene DNA samples in a nationwide database, has helped Texas DPS solve more than 250 open investigations in its first year, the agency says.
Fort Hood soldier arrested in year-old murder case
— Hannah Hall, KWTX 10, Nov 4, 2020
DNA evidence and investigative work lead to an arrest in a cold case murder from 2019 in Killen.
OPD: Man arrested cold case homicide investigation
— Jacy Lewis, MRT, Sep 30, 2020
Forensic Genetic Genealogy leads to arrest of man in sexual assault and murder from 1982.