Sexual Assault Kit Initiative (SAKI) Grantee

State of Utah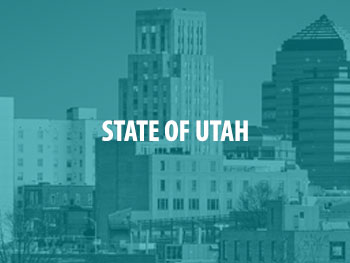 Utah Commission on Criminal and Juvenile Justice
In FY2015, Utah's Commission on Criminal and Juvenile Justice (CCJJ) received $1,999,680 in SAKI funding. This funding helped to increase support for—and improve the systematic response to—sexual assault victims, improve transparency throughout the criminal justice process, enhance the prosecution rates of sexual violence cases, reduce processing times for sexual assault kits (SAKs), and advocate for policy changes at the state and local levels.
The following list highlights CCJJ's accomplishments:
Received an additional $2,208,493 in FY2017 to continue working toward their SAKI goals. Since receiving both awards, CCJJ has made several achievements to date. In September 2016, they began a case review process. The team uses a multidisciplinary approach to assess the potential for prosecuting cold case sexual assaults once DNA evidence is obtained from unsubmitted SAKs. To date, the team has reviewed 86 cold cases and the district attorney has filed 10 cases.
Launched a victim information line in July 2017 for victims to inquire about their unsubmitted SAKs. In the first 2 months, the information line received 7 calls.
Created a Victim Therapeutic Fund to assist sexual assault survivors who have unsubmitted SAKs.
Launched the Utah Department of Public Safety Sexual Assault Kit Tracking System in May 2018. Survivors can use the system to track the status of their SAKs in Utah. Click here to view the system.
Announced plans to complete testing of all SAKs in the backlog by the end of 2020.
Utah Department of Public Safety
In FY2020, the Utah Department of Public Safety (DPS) was awarded $1.5 million in SAKI funding to serve as the primary grant recipient after previously being a subawardee to the Utah Commission on Criminal and Juvenile Justice. The funding will allow DPS to continue efforts on the work already being conducted under SAKI. DPS intends to build a Cold Case Investigative Unit to investigate violent crime cold cases; personnel in this new unit will include SAKI team members and existing staff.
For more information on the specific SAKI awards for this site, see the table below.
State of Utah Funding
Year
Amount
Purpose Area
Utah Commission on Criminal and Juvenile Justice
FY2015
$1,999,680
Comprehensive Approach to Unsubmitted Sexual Assault Kits
FY2017
$2,208,493
Comprehensive Approach to Unsubmitted Sexual Assault Kits
Utah Department of Public Safety
FY2020
$1,500,000
Comprehensive Approach to Unsubmitted Sexual Assault Kits
Please direct all media inquiries to:
Lieutenant Chad Jensen, Utah Department of Public Safety, State Bureau of Investigation - Major Crimes
chadjensen@utah.gov
801-965-4747