Sexual Assault Kit Initiative (SAKI) Grantee

Washington State Attorney General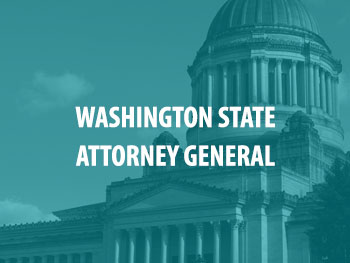 SAKI awarded the Washington State Attorney General's Office (AG) a $3,000,000 grant. The grant money will be used to test thousands of sexual assault kits, establish a Sexual Assault Kit Initiative Team with two new investigators, and train law enforcement.
Please direct all media inquiries to:
News and Events
Sex assualt victims can track rape kits in online system
— KING Staff, K5 News, Oct 30, 2018
A new computerized tracking system for sexual assault kits has been implemented in Washington. This new system will allow survivors of sexual assault to track the progress of their kit and potential resulting case as it moves forward.
Washington State Tries To Address Massive Rape Kit Backlog
— Anna Boiko-Weyrauch, WBUR 90.9, Oct 22, 2018
Washington State is looking into ways to process their more than 8,000 previously unsubmitted sexual assault kits more efficiently. They are looking at how Ohio has processed their previously unsubmitted sexual assault kit backlog for answers.
Rape Kit that Sat Untested for 11 Years Turned Up a Match
— Jenn Gidman, Newser, Oct 6, 2018
DNA testing has linked a convicted rapist to the 2007 kidnapping and rape of a 14-year-old girl in Seattle, Washington.
Sex offender charged with Seattle cold case rape, was serial groping suspecy
— DeeDee Sun & Casey McNerthney, KIRO 7, Sep 28, 2018
A Seattle man has been charged with child rape after his DNA was a match to a previously unsubmitted sexual assault kit from 2007. Funding from SAKI grants and legislation passed in 2015, have helped Washington state process sexual assault kits and find hits such as this one.
11 years after a rape in Seattle, DNA leads to charges against Illinois man
— Sara Jean Green, Seattle Times, May 25, 2018
An Illinois man has been charged with first degree rape thanks to efforts in Washington State to test previously unsubmitted sexual assault kits.
AG's Office Wins $3m Federal Grant To Process Backlogged Sexual Assault DNA Evidence
— Washington State Office of the Attorney General, Oct 4, 2017
The Washington State Attorney General's Office received a $3 million grant from the Bureau of Justice Assistance's National Sexual Assault Kit Initiative to test and investigate the untested sexual assault kits and form a multidisciplinary team.