Sexual Assault Kit Initiative (SAKI) Grantee

Wayne County Prosecuting Attorney's Office (Michigan)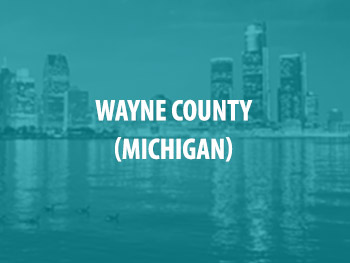 The Wayne County Prosecuting Attorney's Office will use its SAKI grant award to address 11,304 previously unsubmitted SAKs dated 1984 to 2009. Under this grant, a group of multidisciplinary stakeholders will help victims find justice by properly investigating and prosecuting the unprecedented volume of cases resulting from SAK testing. Wayne County will hire and train sexual assault investigators, prosecutors, and community-based victim advocates. It will also purchase a case management system to bolster efficacy, automate data reporting, and increase transparency, and provide training.
Funded in 2015, the Wayne County Prosecuting Attorney's Office has used SAKI funding to achieve several goals and milestones:
The Wayne County Sexual Assault Kit Task Force (WCSATKF) hosted the 2016 Detroit Sexual Assault Kit Summit, involving over 300 attendees from over 75 cities, 21 states, and the District of Columbia.
Wayne County reached their 100th conviction in July 2017. As of September 6th, 2017, the WCSAKTF has 109 convictions (victim cases not defendants).
Investigation and Prosecution of a serial sexual offender resulted in the exoneration of a defendant who had previously pled guilty to the crime. The WCSAKTF has continuously worked with the Michigan State Appellate Defenders Office to ensure the integrity of prior convictions.
In 2017, the Wayne County Prosecuting Attorney's Office was awarded an additional $1,500,000 through SAKI. Part of the new funding will go toward activities that improve Wayne County's efforts to hold sexual assault offenders accountable and that support justice and healing for survivors. Wayne County will use this funding to support the investigations and prosecutions from the testing of previously unsubmitted SAKs from law enforcement agencies within Wayne County outside of Detroit. Funding will also be used to create senior detective/mentor positions, continue funding for five detective positions, purchase police vehicles to transport victims, and develop a system for victims to obtain information about their previously unsubmitted SAK and resulting investigation.
Find more updates and reports from the Detroit Rape Kit Project.
Please direct all media inquiries to:
To learn more about their progress, read below for other news and events out of Wayne County Prosecuting Attorney's Office (Michigan).
News and Events
Wayne County Prosecutor Kym Worthy hosts Detroit Sexual Assault Summit (interview)
— Holly Fournier and Candice Williams The Detroit News, Sep 26, 2016
The first Detroit Sexual Assault Kit Summit, hosted by Wayne County Prosecutor Kym Worthy, drew hundreds of attendees from across the nation and dozens of attendees from Michigan cities to discuss how best to handle sexual assault cases. Michigan has tested the vast majority of its untested sexual assault kits, but about 700 remain. Currently, Detroit has over 60 convictions and identified 770 serial rapists, as well as thousands of additional suspects. Furthermore, the DNA testing of the serial rapists ties them to a variety of crimes in 39 other states. To learn more about how Detroit went from a city with the worst backlog of rape kits to the front line of the charge against sexual assault, read the full interview with Prosecutor Worthy.
Detroit Rape Kit Project
— Wayne County, Sep 1, 2016

Lengthy Prison Sentence For Man In Case Tied To Abandoned Rape Kits
— CBS Detroit, May 16, 2016
The Wayne County has prosecuted dozens of convictions from testing backlogged sexual assault kits. In May, one of those offenders was sentenced to 75 years in prison for a case prosecuted by the Michigan Attorney General's Office.